Commodore Joe Benson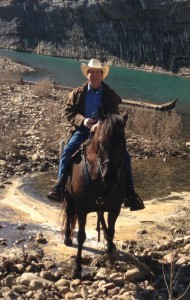 Joe lives in Goshen, Arkansas where Joe has served as Mayor since 2006. Joe is a lawyer in Fayetteville with his firm, Benson and Wood.
Joe first started sailing in college when he bought an old Snipe and refinished it with two partners.   They sailed the Snipe for 4 years on Table Rock lake until Joe joined the Air Force. In addition to several bareboat trips to the BVI the past 13 years, Joe and Karen own 7 horses and are avid trail riders. They own a Hunter 376 "Island Spirit".
Email: commodore@beaverlakesailclub.com
Rear Commodore Judi Walker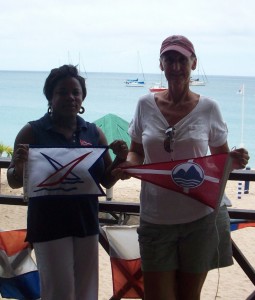 Judi and her husband Johnny have been members of the sail club since 1995 and have seen many changes and improvements to the club in that time. They sailed and raced a Catalina 25 until this year, when they purchased a Hunter 28 called "Casita" on Dock 1. Judi spent 20 years as director of a non-profit preschool in Fayetteville, resigning the position in 2006 to spend more time sailing.
In 2004, Johnny and Judi purchased a 43 Irwin in Florida and cruised part-time for the next 8 years in Florida, the Bahamas, Virgin Islands and West Indies, having many adventures and misadventures along the way. They sold "Elsa Jane" in 2012 to focus more on the home front: a first grandchild and rental properties. She also enjoys kayaking, hiking and traveling, most recently in a pop-up camper.
Email: rearcommodore@beaverlakesailclub.com
Vice Commodore Josh Hopkins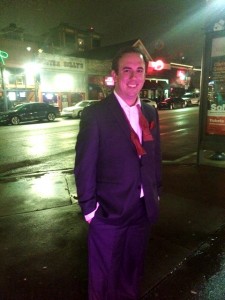 Josh is a native of Rogers, AR and has spent most of his life on or around Beaver Lake. He enjoys racing his S2 7.9 on Beaver Lake and at one design regattas across the country.   He works in the Walmart supplier community and lives in Rogers.
Email: vicecommodore@beaverlakesailclub.com
Treasurer Tom Unger

Tom enjoys sailing his Laguna 30 and racing his Merit 25.  He shares his sailing dream with  his lovely wife Susan. They live in Elkins, Arkansas and enjoy taking trips to the Caribbean and bare boating.  Tom is also a member of the Beaver Lake Sail and Power Squadron.
Treasurer's responsibilities include managing club dues, slip fees, expenses and overseeing club bookeeping.Tom also serves on the waterfront committee.
Email: treasurer@beaverlakesailclub.com
Board Member At-Large Dean Ward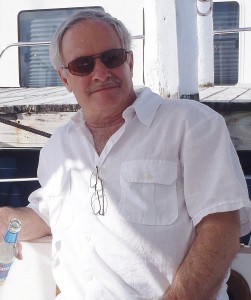 Dean and wife Janie are on dock 5 currently sailing a Catalina 320. Dean and Janie sailed in the Abaco Islands on a 45.5 Bristol in February of 2013 and have sailed in the BVI and the windward islands in the past.
Dean joined the sailing club in 1993 and has served as both commodore and a board member in the past.
Email: dean@beaverlakesailclub.com
Board Member At-Large Noel Morris
Board Member At-Large Michael Carron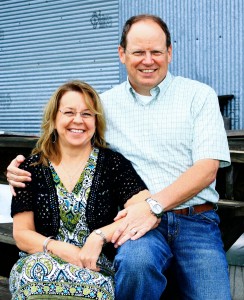 Mike and his wife Virginia live in Rogers, Arkansas.  Mike and Virginia recently purchased The Wine Cellar in Fayetteville, AR and are re-opening it as The Cork and Keg.
Mike and his wife Virginia recently purchased Moon Shadow, a Hunter 33.5, and race Rhumboogie a Merit 25.
The Carrons bare boated in the Abacos, Bahama in 2010, and the BVIs in 2012, and again in 2014 on a 43′ Catamaran.
Mike is also serving web master, so comments, suggestions and notification of web problems should go to him.